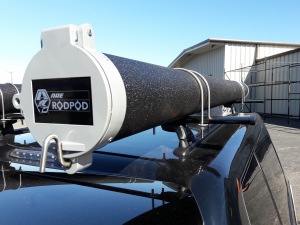 YAKIMA JETSTREAM LADDER RACKS WITH ARE ROD PODS

Load up your fishing rods and get ready for the weekend!!! Attaches easy to any Yakima ladder rack system. Also comes standard with textured black LINE-X elastomeric coating for long-lasting good looks.
Tell a Friend About This Product
Do you have a friend that may be interested in this product? Or a gift suggestion? Simply fill out the form below with required fields [*], verification code and send.